Milk Prices 
Milk prices for August are now 39% lower than the average over the same period last year, based on our analysis using ICMSA's Milk Price Tracker.
The ICMSA monitors the latest (monthly) milk prices from Irish dairy co-ops such as Tírlán, Lakeland Dairies, Kerry Group and Dairygold.
The Irish c/L milk prices quoted below is an average base price at the 'standard' fat and protein percentages cited by Irish co-ops (i.e. 3.3% protein and 3.6% fat) including bonuses that a farmer would receive in that given month.
Average Milk Price:  Jan-22 to Aug-23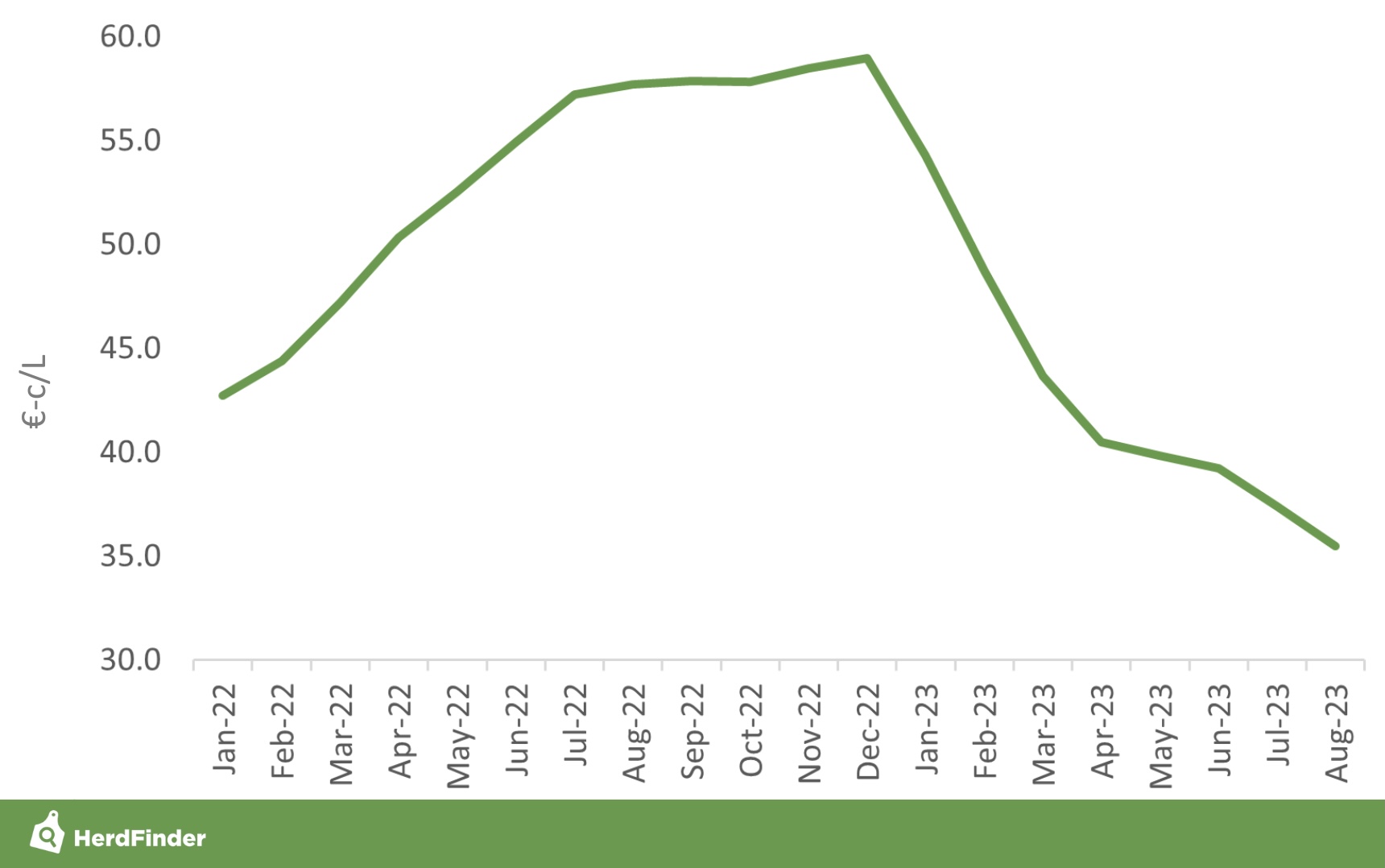 Average dairy prices in Ireland are now at their lowest point since April 2021.
Irish milk processors have now cut their base milk prices for 8 consecutive months since December 2022 when average milk price in Ireland peaked at €59 c/L.
The milk prices in the table below are those quoted by co-ops for the month of August (2023).
Milk Prices for August 2023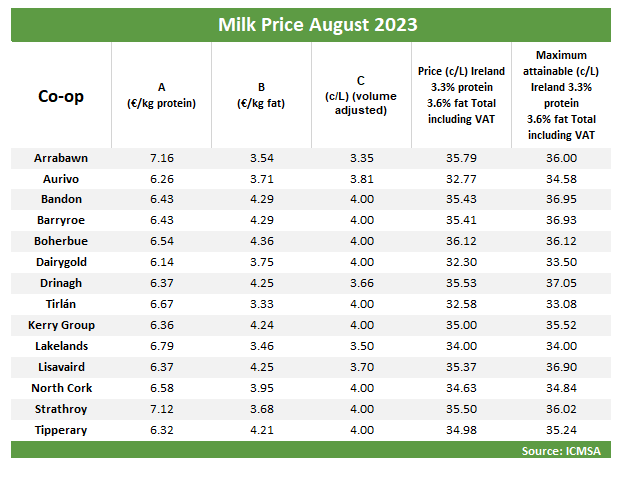 See some of our latest cattle listings here, across conventional, organic, and pedigree cattle. You can post your free cattle listing today on our platform with no hidden fees or charges.