Fertiliser prices are continuing to decline slightly across the country in line with production and energy costs.
In the last few months, fertiliser prices have began to fall and price reductions are now finally being felt at farm level.
HerdFinder contacted a number of agri feed stores across the country to find out what they are charging for a range of popular fertilisers and compounds.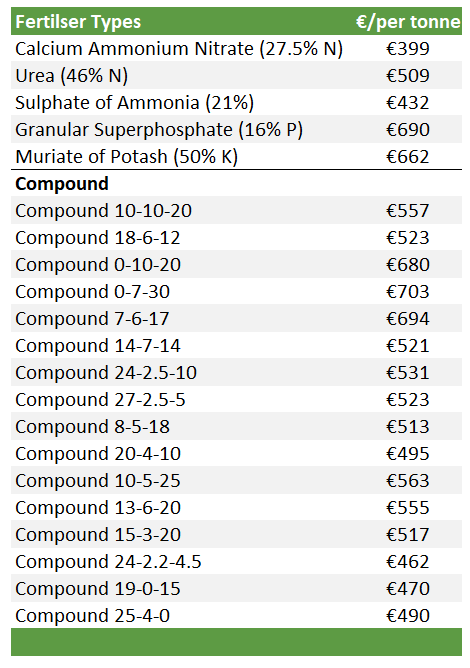 For Calcium Ammonium Nitrate (CAN), the average price per tonne is €399/t.
Protected urea is trading at an average of €509/t.
Looking at compound fertilisers, 10-10-20 is trading at an average price of €557/t, while the 18-6-12 price average is €523/t.
Based on our conversations with agri-merchants, many believe that fertiliser prices have bottomed out. However, this remains to be seen, and we advise farmers for farmers buying fertiliser to try shop around and only buy supplies as they are needed.