Conventional Beef Factory Prices
This week's factory quotes sees beef prices continue to fall with another €4c/kg taken off all cattle quotes for this week.
Factory prices for finished cattle have now fallen for the third consecutive week with major beef processors such as ABP, Dawn Meats, Moyvalley Meats and Kepak have all reduced their prices in the run up to Christmas.
The Irish Composite Beef Price now lags behind the export benchmark price by over €30c/kg.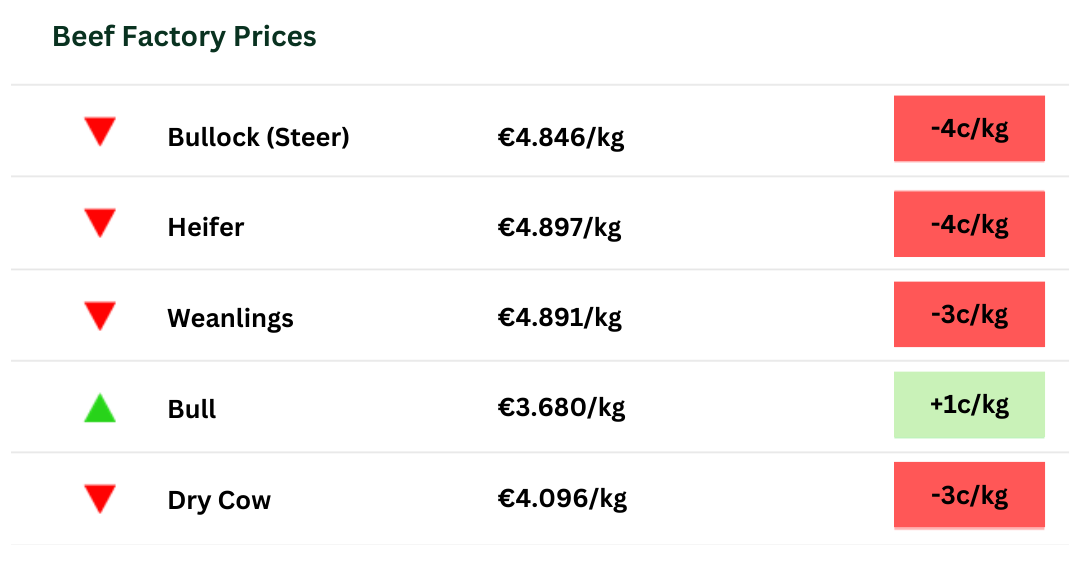 *Please note prices shown are final prices paid inclusive of VAT @5.4%
Farmers should try and resist lower price offers from factories to buy cattle and consider selling their livestock either through the mart or by advertising them online.
See some of our latest cattle listings here across conventional, organic and pedigree cattle. You can post your free cattle listing today on our platform with no hidden fees or charges.