Organic Mart Prices 
The demand for organic cattle remains strong following the recent organic sale at Kilmallock Mart last Saturday.
The sale saw over 350 organic cattle changing hands and there was strong competition among livestock dealers, exporters, and local farmers, both at the mart and online through LSL mart auctions.
Price Comparison: Organic Bullocks & Heifers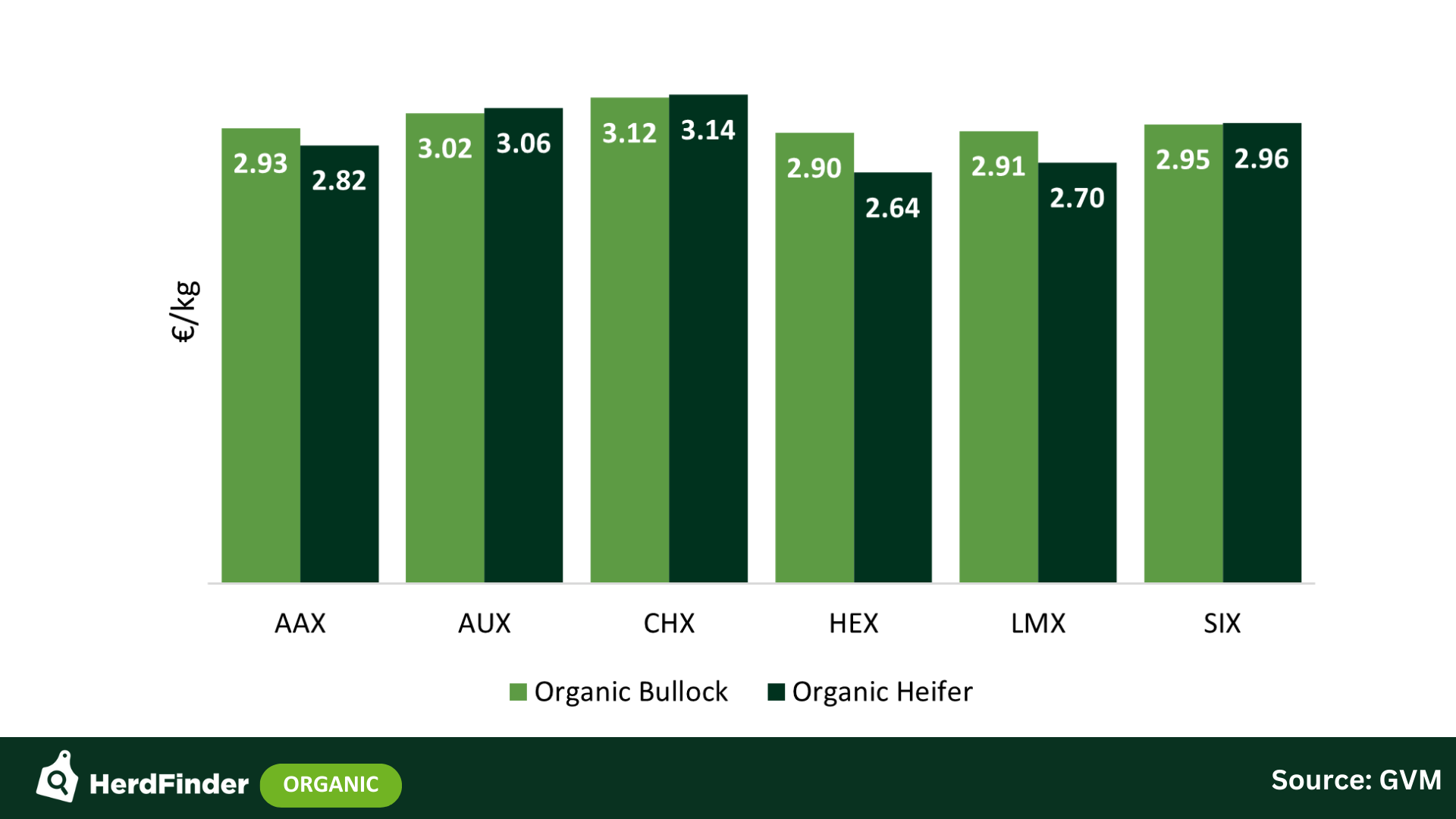 The price gap between bullocks and heifers was minimal, and strong prices were recorded across all breeds, with Charolais and Aubrac Cross breeds achieving the highest prices.
Prices varied depending on cattle weights and their ICBF rating  with strong demand seen for cattle ranging between 350kg-450kg.
There were only a small handful of dry cows with the majority making between €2.00-€2.20/kg across Angus and Hereford cross breeds.
Price Comparison: Organic Weanling Bulls & Heifers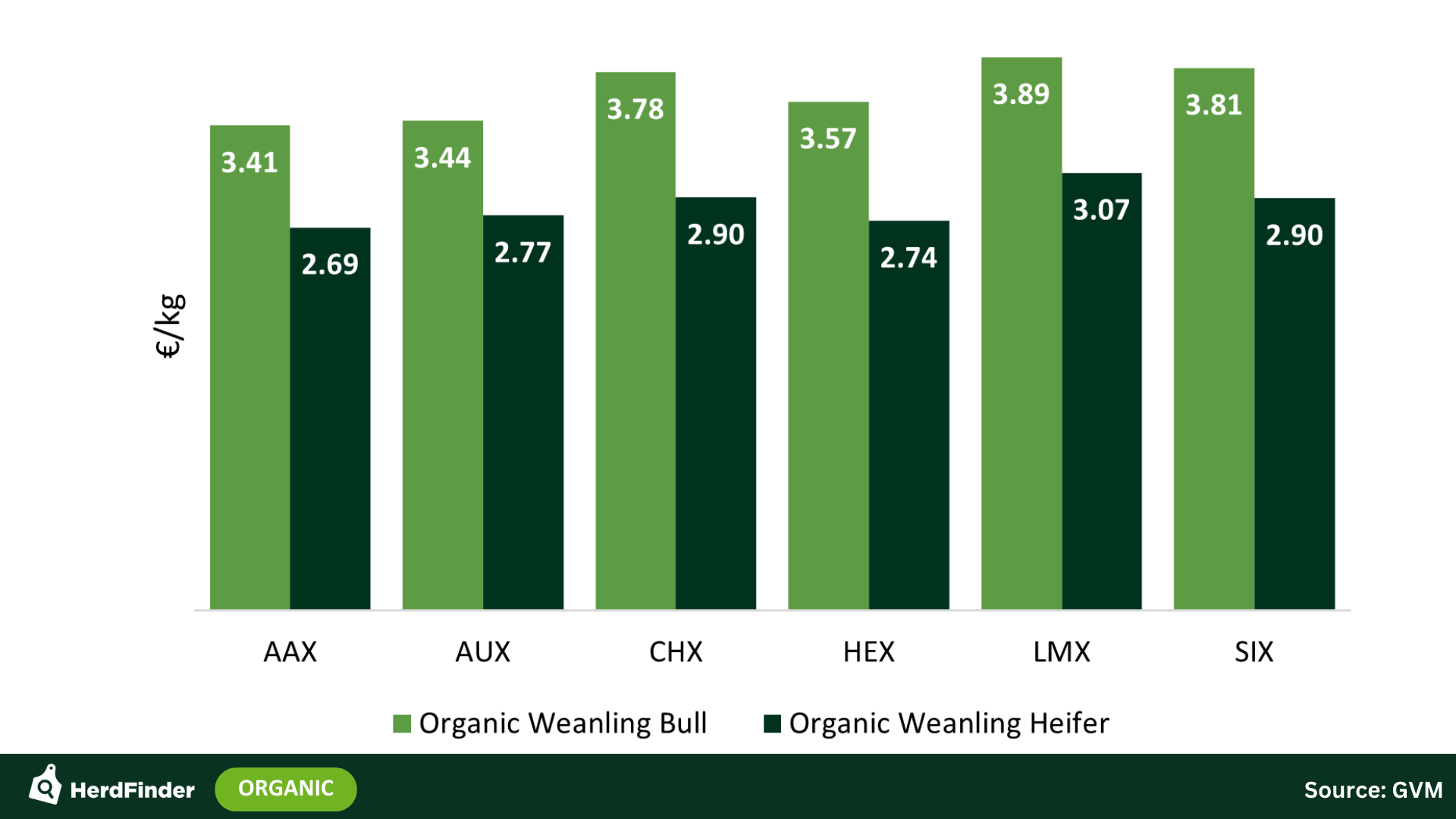 Weanling bulls fetched an average price of over €3.50/kg driven by strong demand, while weanling heifers, though less sought after, still achieved an average of €2.75/kg.
Organic Factory Prices
According to Good Herdsmen's pricing template for July to December 2023, organic beef factory prices are maintaining a solid base premium of 13% to 15% over average conventional rates.
Conventional factory quotes for finished cattle have seen a two week consecutive decline. Major beef processors like ABP, Dawn and Kepak reduced their quotes by a further 10c/kg across the board this week.
While the majority of cattle are currently coming directly off grass, these falling prices will be most severely felt by farmers who have incurred higher finishing costs. The Irish Composite Beef Price now lags 31c/kg behind the export benchmark price.
Price Comparison: Organic Beef vs Conventional Beef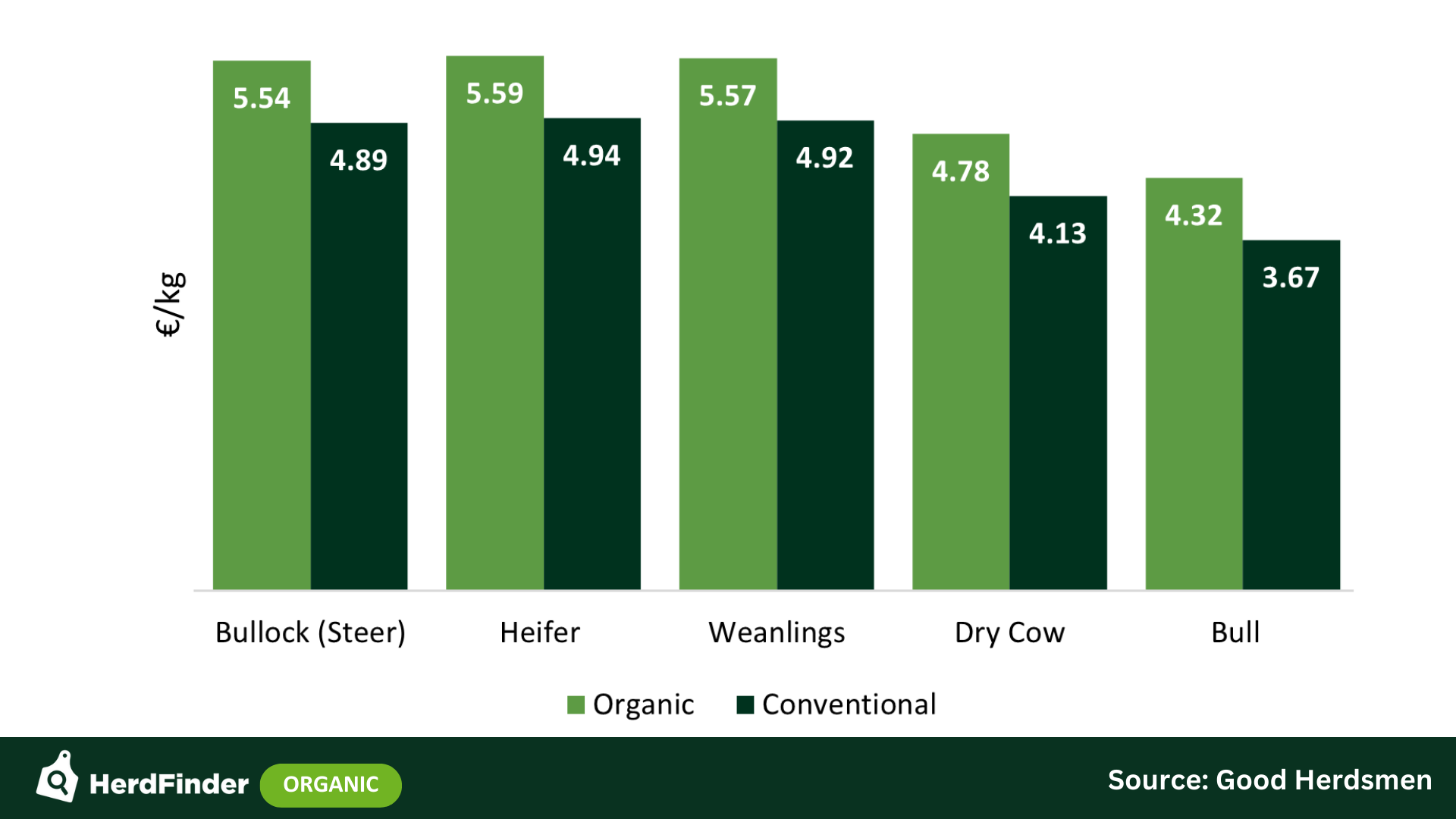 There are now over 4,000 organic farmers in Ireland, including around 2,200 who entered conversion in January 2023 and it is easy to see why…..
Looking ahead, the outlook for the remainder of the year remains optimistic, with Good Herdsmen planning to increase organic beef prices to €5.75/kg by the end of December.
This move will provide essential relief for organic farmers as they prepare to navigate the challenges of the approaching high-cost winter feeding season.
Check out some of our latest organic and conventional cattle listings here. For more insights like this stay in the know by signing up to our newsletter below.